WKZE.COM - Welcome
Enter KZE's Deck Party Giveaway!
It's time for the Deck Party Giveaway!
That's right, you can win a Deck Party courtesy of 98.1 KZE and our friends who are offering all the amenities for you to throw a great deck party!
Here's what you can win:
- A brand new Weber Stainless Steel grill from Williams Lumber and Home Centers, with 8 locations including Rhinbeck, Red Hook, and Hudson, NY
- Food for 35 people from Adams Fairacre Farms in Kingston, Poughkeepsie, Newburgh, and Wappingers, NY

- Cases of red and white wine from Fox & Hound Wine and Spirits in New Paltz, NY

- Delicious craft beer from The HOP, craft beer and artisinal fare in Beacon, NY
- Plus live musical entertainment from Mister Roper!

All you have to do is invite your friends!
To enter just send us an e-mail to info@wkze.com and tell us that you want to win the Deck Party.  Be sure to include your name, town, and phone number!  Good-luck!
Dan Smalls presents Old Crow Medicine Show!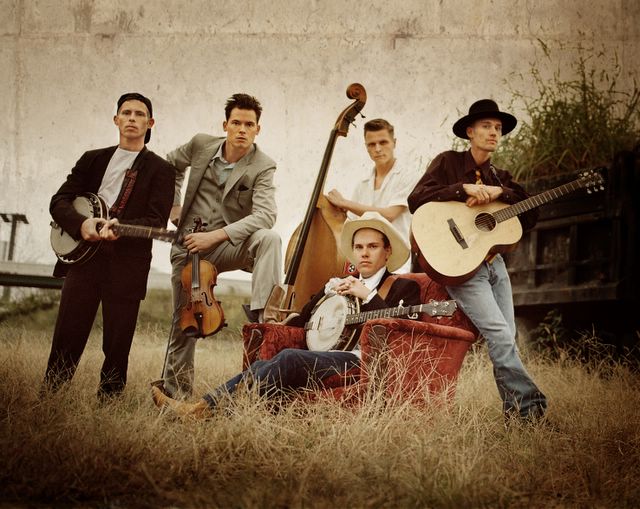 On Sunday, May 26th at Brewery Ommegang in Cooperstown, NY. The Old Crow Medicine Show will be performing with guests Chuck Mead and his Grassy Knoll Boys as well as Driftwood! Tickets are $35 in advance and $40 at the door but you can save 30% on tickets and only pay $24.50 by getting them through KZE! For more information on the event and to purchase tickets, call KZE at (845)758-9810.
---
---
An Amazing 98.1 KZE Parlour Session
Amy Helm
, Justin Guip, Byron Isaacs, and Dan Littleton!
See our page of Featured Events that WKZE thinks you'll really like!
Most KZE listeners turn to our playlist because they're interested in buying some of the music they hear on the radio or on the stream. And now there's an easy way to do just that. Click here and an email will open addressed to

music@oblongbooks.com

. In your email, be sure to include your name and phone number, and Oblong Books and Music will call you back within 24 hours. When they do, you simply give them your billing information and your credit card number, and they will ship the CDs you want to your door. What could be easier? You click, they ship!  Thanks for listening to 98.1 KZE and for supporting local businesses like Oblong Books And Music!
---
---
Save money every week on KZE's Hudson Valley DollarSaver! Click here to see the current list of specials. And remember, you don't have to wait for the mail! You print the gift certificates right out from your printer, so you can buy something so you can buy something anytime you want...for example, a restaurant gift certificate right before you go out to eat!
Advertiser Of The Week
ABnT Services - Accounting, Bookkeeping and Tax Preparation
ABnT Services provide Accounting, Bookkeeping and Tax Preparation for individuals and businesses with over 25 years of experience. Our office provides a comfortable and professional setting or we can come to you. 
"ABnT Services can handle all your individual and business needs."
Appointments Appreciated. Call to check for our hours of availability due to out of office client appointments. Office is closed on all major holidays.
ABnT Services
73 Main Street
Sheffield, MA
Phone: 413-229-0400
---
---
Please help us support local businesses by clicking on the Shop Local button, and then patronizing the stores listed there. That helps us, helps the local businesses who advertise with us, and it helps the whole community.
---
Think your business could benefit from advertising on WKZE?  Give us a buzz at 1-845-758-9810!
Thanks for your support.
---